The alumni association of College of Civil Engineering (hereinafter referred to as the alumni association) was founded on May 23, 2015. It is a joint group organized by the alumni of Tongji University and College of Civil Engineering, and it is a non-profit organization.

The purpose of the alumni association is to carry forward the tradition of Tongji University, strengthen the contact and cooperation among alumni at home and abroad, college, and university, and serve the alumni, university, and society. The alumni association is always willing to promote the developments of alumni career, the cause of education, and harmonious society.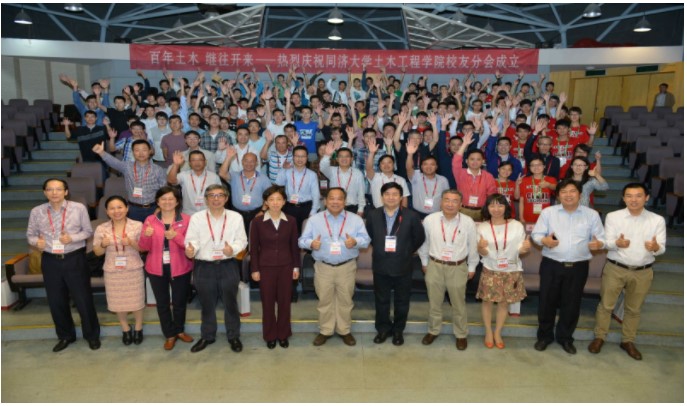 Since its inception, the association has been active in alumni activities, college activities, establishment and development of public relations, alumni donations, and alumni database maintenance. At the mean time, the association tries to expand the service, is devoted to achieve resource sharing, information exchange and win-win cooperation.